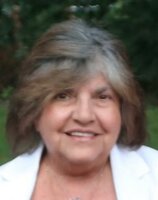 Mary C. Brulo
Mary C. Brulo, 82, of Jenkins Twp., passed away Wednesday October 5th, 2022 at her home surrounded by her loving family.
Born in Pittston, a daughter of the late James and Josephine Lombardo. She as a graduate of the Pittston High School and was a member of the Holy Cross Episcopal Church, Wilkes-Barre.
Mary ran the Brulo Market, Hughestown on the coroner of Rock and Center streets with her husband Joseph for 30 years. They also ran together the Crimson Rose restaurant and bar, Pittston.
She loved her daughters and enjoyed each minute she had with them. Her grandchildren were the light of her life. Attending all of their events and loved every minute of it. She loved animals especially her dog that she left behind Posey. Traveling with her family was also a love for her. Mary loved to get away.
She was preceded in death by her husband, Joseph in 2019, infant sister, Annie Lombardo, sister Anna Lombardo and Providence Long.
Mary is survived by her daughters, Kim Lombardo and husband James (Jim) of Jenkins Twp., Sabrina Ankenbrand and husband John of Jenkins Twp., grandchildren, John, Jamie, Joseph and Jenna Lombardo and John Ankenbrand III, brother-in-law, Richard Brulo, Plains Twp., several nieces and nephews.
The funeral will be held on Tuesday at 10:15am from the Howell-Lussi Funeral Home Inc., 509 Wyoming Avenue, West Pittston. Everyone is asked to be at the funeral home by 9:45am on Tuesday if you are attending. A service will be held at 11am in St. Stephen's Episcopal Church, 35 S. Franklin Street, Wilkes-Barre. Interment to follow in Dennison cemetery, Swoyersville. Family and friends may call on Monday from 5pm until 8 pm at the funeral home.
The Family would also like to thank the Hospice of the Sacred Heart for the wonderful care and compassion that they gave to Mary and her family. With out them and their guideance her wishes of being at home would not have been granted.
Online Condolences can be left at our website at Howelllussi.com.