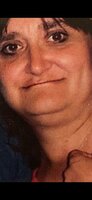 Monica L. Silbernagel
Monica L. Silbernagel, 51, of Kingston, passed away Tuesday November 1st, 2022 in Allied Hospice, Wilkes-Barre.
Born in Kingston she was a daughter of Paul Pasek Sr. and the late Nancy Nedlak Pasek. She was a graduate of Wyoming Valley West High School and was a member of St. Ann Elizabeth Parish, Swoyersville.
After high school she attended Allied an got her LPN license and worked for many years at Wilkes-Barre General Hospital.
Monica was avid bingo player and loved spending time with her grandchildren and daughter Terriann and her fiancé Brianna. She also spent most of her spare time with her friends or doing crafts.
She was preceded in death by her mother in 2014 and her fiancé Lonnie Goss in 2019.
Monice is survived by her daughter, Terriann Silbernagel and her fiancé Brianna Murphy of Exeter, grandchildren, Christopher Lyons Jr., Landin Lyons, and Josclyn Fronczek and Brolly.
The Family will be celebrating Monica's life privately.
Arrangements are by the Howell-Lussi Funeral Home Inc., 509 Wyoming Avenue, West Pittston.
The family would also like to thank the staff at Allied Hospice and to the Howell-Lussi Funeral Home Inc., for their loving care and compassion.